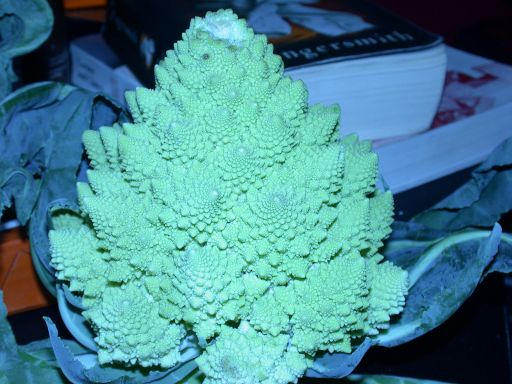 Blue fractal broccoli
This is what happens when you use the wrong white balance setting on your digital camera. It's a picture of a variety of broccoli, and if there's a better illustration of a naturally occurring fractal, I'd love to see it.
Fortunately it's easy to correct, and Photodesk will let you semi-automate the procedure too.