---
Photocopy
---
This process mimics a poor-quality photocopy, reducing an image to black and white areas only. It can be very dramatic on suitable images.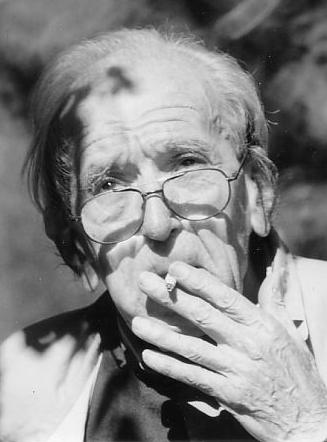 Original image
Start with a greyscale image. This is Mr Montgomerie (Lee's dad) in Lusaka, waiting for the total solar eclipse in June 2001; it was scanned from a colour print taken by Chris with a Canon AE-1 camera and a Tamron 500mm lens, and converted to greyscale and cropped in Photodesk.
Open the Image Processing window, click on Math and select Quantise from the menu.
Click on the Detail icon, and ensure Preview is selected.
If the Strength slider is at 100% you'll see a very dark preview pane. Slowly reduce the strength until you get the required effect. Above 50% the image is pure B&W, below that you start getting shades of grey; the lower you go, the more shades. To get the effect below I used 72%.
Use Magic Wand:Whole Image when you're happy, or apply as usual (varying the tool's Opacity gives extra control).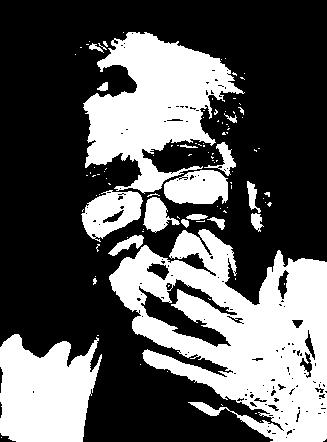 Quantised at 72%
Notes
This works best on fairly high-contrast images, such as the sunlit face used here.
For further drama, try Image processing:Emboss on the quantised image using a texture containing a series of closely-spaced horizontal lines.
You can achieve a similar effect using the Image processing:Equalise window, by dragging the upper dotted lines so they meet at various points.
---